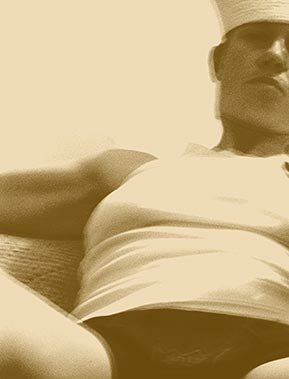 Flare is a drag king/burlesque performer from Toronto who created the Toronto Drag Kings; The International Drag King Film Festival; and sits on the IDKE steering committee. She has been seen on Maury Povich; Queer as Folk; and Vision TV.
After doing drag kinging for seven years, Flare decided to express the more feminine side of his/her personality and went up on the stage with the burlesque troupe the Scandelles. He loved it!
Now Flare does combination performances of burlesque and drag, to express gender fluidity and to show that boy dykes are sexy little creatures who don't get enough exposure in this mainstream world.
So here it is, just where it sits, looking right at you.