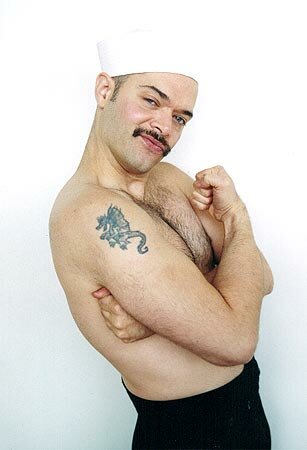 You might know Chad from his many well-received appearances in magazine
like Honcho, Playguy and Blueboy. When Chad is not busy dancing or
posing, you will find him taking karate lessons.
He has also studied mime with Marcel Marceau in Paris. His dancing has
been described as an exotic journey of sex, art and rock and roll with a
kick. His favorite movie is Staying Alive, he loves Gowan and his roll
models includes Fabio, Jeff Stryker and Jane Fonda. He also works as a
Feng Shui consultant.